you are here
Wooden o-platform wood-coloured
Wooden o-platform wood-coloured
Prices and order
For prices and orders, please log in.
You can only order as a professional customer at Laroy Group
Specifications
Made of high-quality pine
Promotes the natural chewing instinct
Easy to attach in any cage
Hours of playing and climbing fun
For small mammals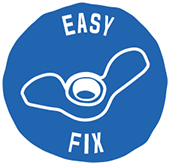 Part of this concept
Product Description
Wooden platform for small mammals
This duvoplus wooden platform is the ultimate gift for your small mammal such as a hamster or mouse. It offers your pet a safe place to rest, play and gnaw. Wooden toys promote natural gnawing instincts and keep your pet's teeth healthy. Made from quality wood, this is a healthy must-have accessory for your pet's cage. The platform is easy to fix in any cage using the screws provided.
Packaging info consumer unit

---